Steemo In Food Contact Stainless Steel Steam Cooker Plastic Free
The Electric Steam Cooker Maintains Natural Flavour & Taste.
An Appliance For whom A Healthy Life Style is The Only Life Style.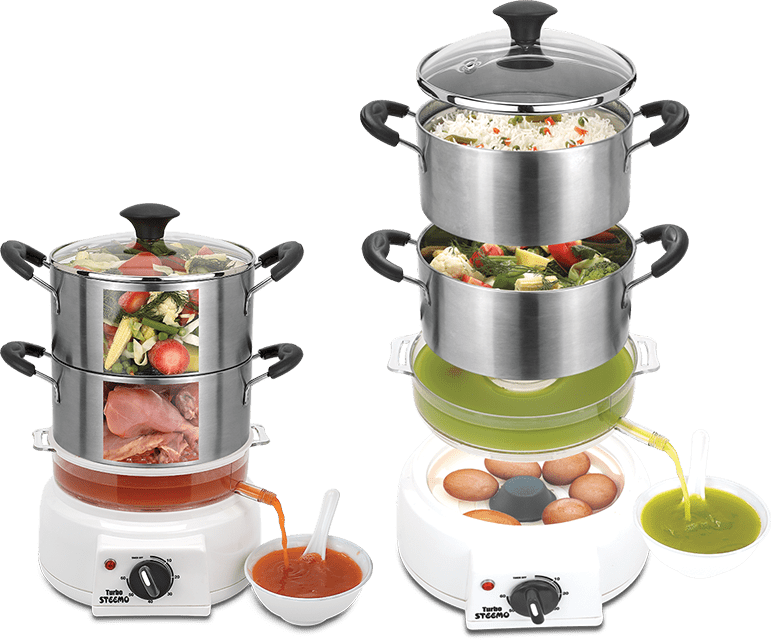 Kitchen Appliances that
Need of The Hour

Taste and Preferences of the Customers are changing now a days. "Healthy" options are becoming more and more Popular. A stainless steel steamer cooking is used to cook various types of meat or vegetables. It is also commonly used to cook rice or noodles or anything that would take long for a pan or saucepan. Steaming a serving of rice helps to reduce the starch content and makes the starch more digestible. it also gives the rice a delicious flavor. This is especially helpful for people with health problems, like diabetes and more. Using a stainless steel steam cooker greatly reduces your risk of cross-contamination, as the multi steam is easy to clean and does not absorb any of the food's flavors. A steel steamer is very easy to use and does not require much effort to clean.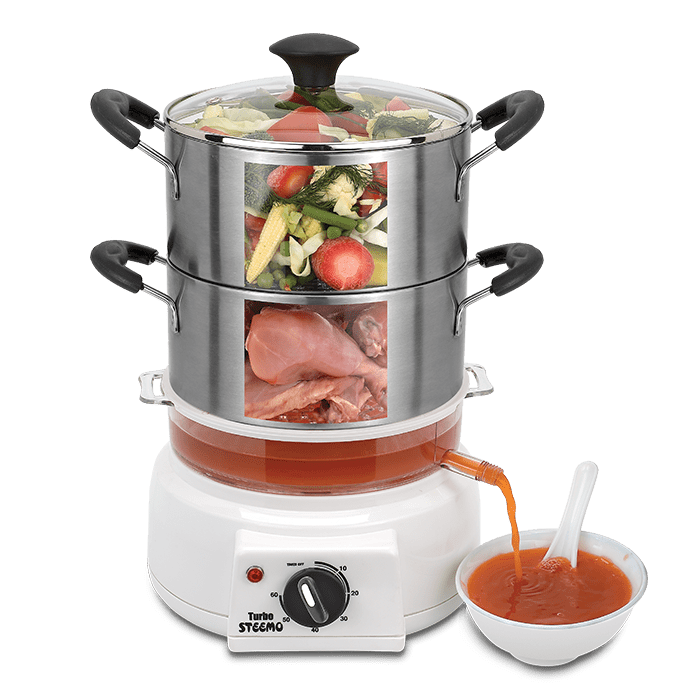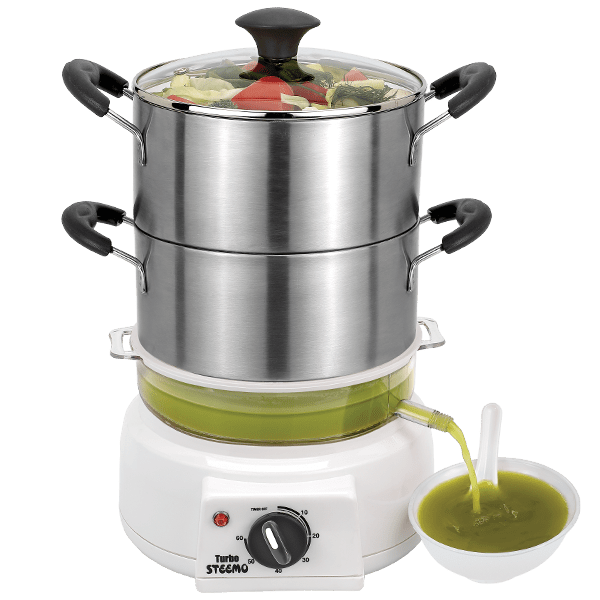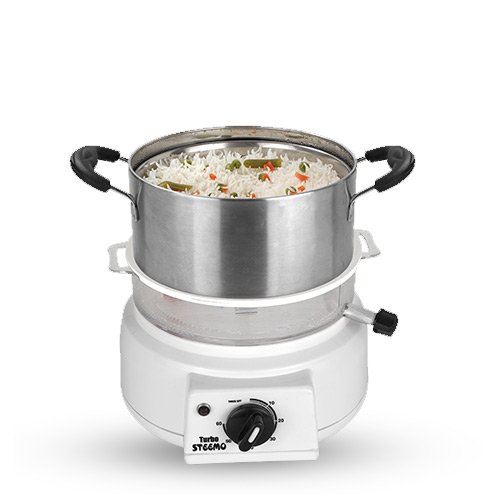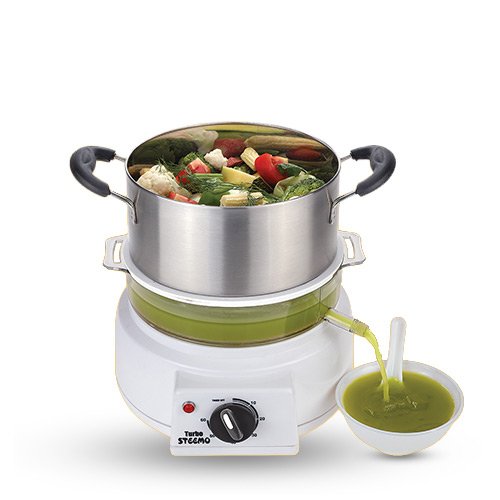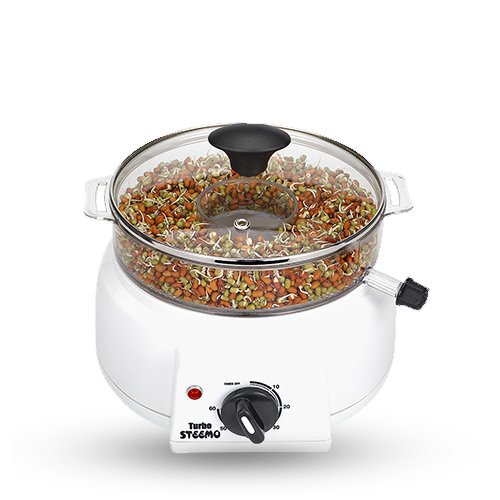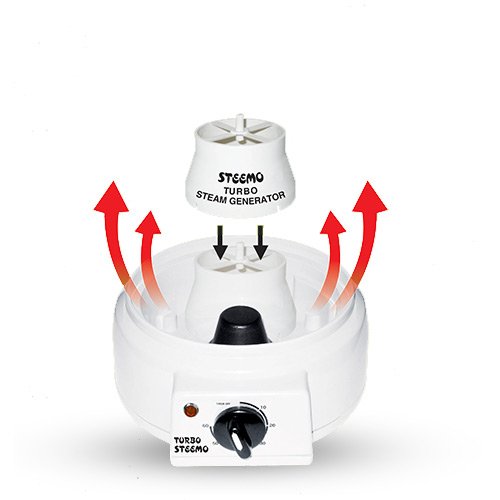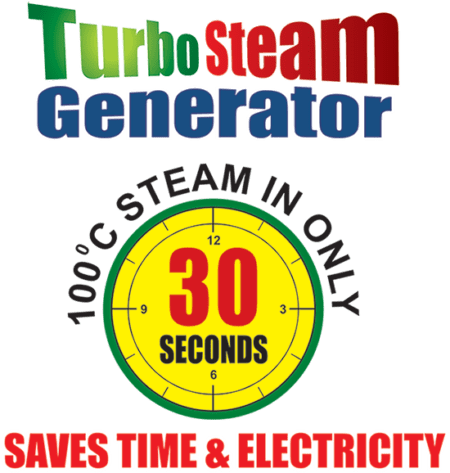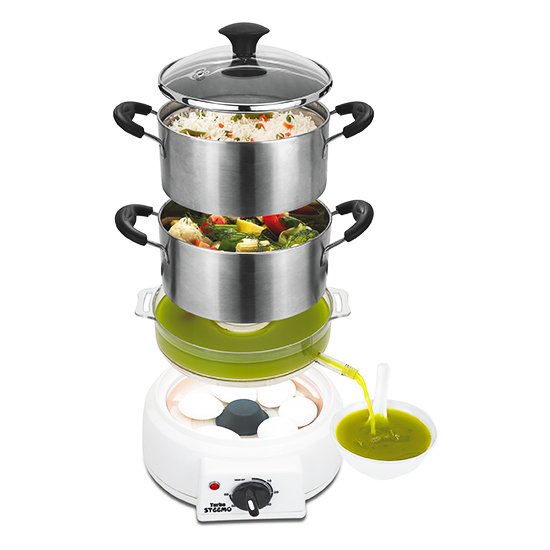 Steemo in Premium Quality Stainless Steel Multi Steam Cooker For Plastic Free & Taste Maintaining Cooking

Benefits of Steemo Steam Cooker, Food Contact- Food Safe 
✅ The only Non-Reactive Metal used in The cook ware.
✅ Maintains All Flavour & Original Taste.
✅ Does not absorb unusual odours or flavours.
✅ Will not react with Acidic Foods or Sauces.
✅ It distributes heat faster and saves electricity & time.
✅ 3-in-1 Steamer Cooker with fast and easy cleanup.
✅ Steemo Stainless Steel  Food Steamer Preserves 90% Of the antioxidants in the  fresh vegetables.
Presenting World's Best Steemo Steam Cooker Both In Stainless Steel & Poly Carbonate Transparent Models

Our Stainless Steel & Polycarbonate Steam Cooker can be used to steam your favorite dishes that allows retention of nutrients. Due to their health aspect Cooking without any Oil. A safe steamer for cooking fit for daily use.
What Our Customers Say For Steemo Cooker!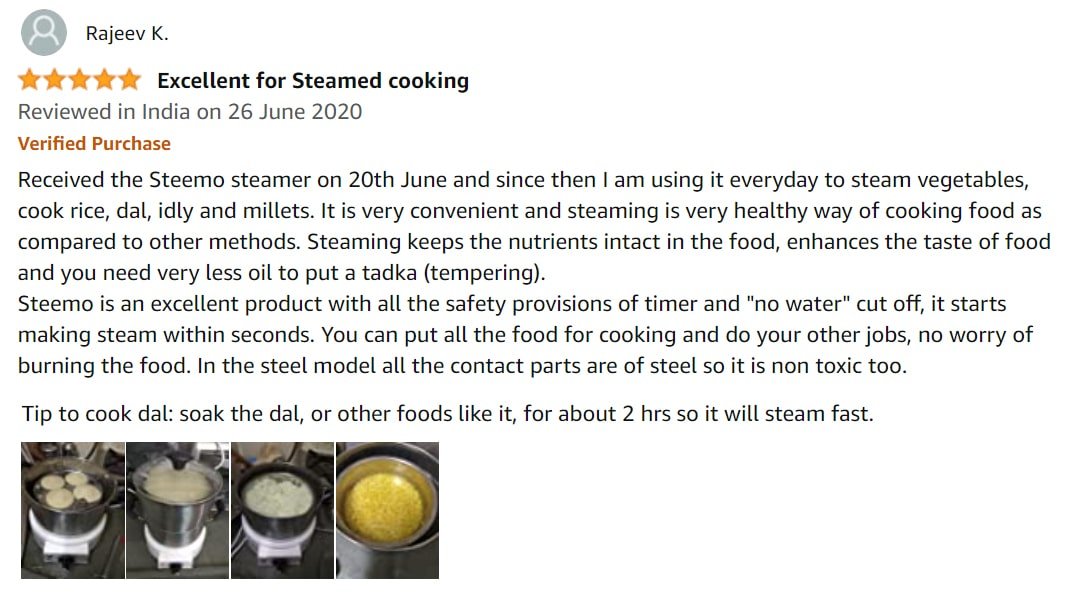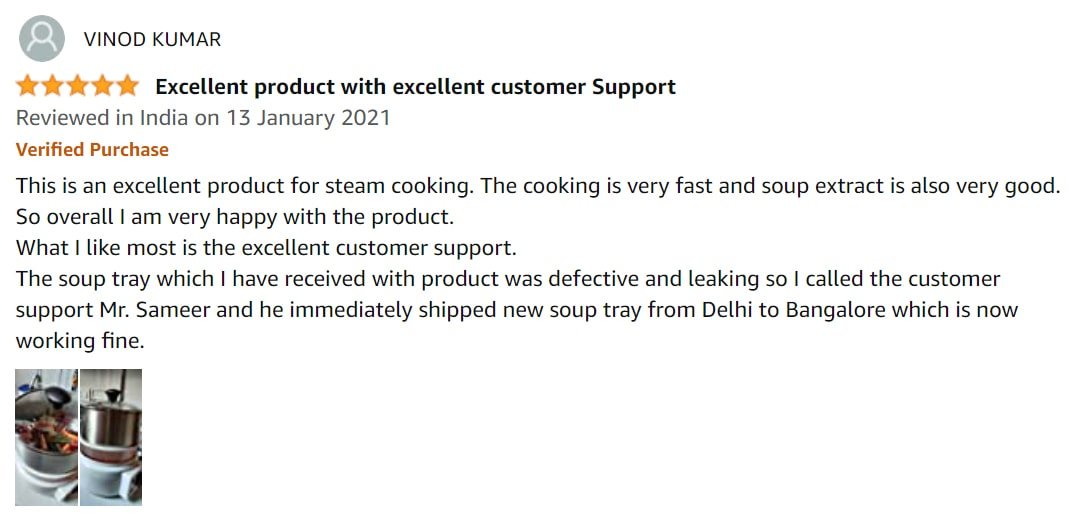 Dishes that you can Prepare!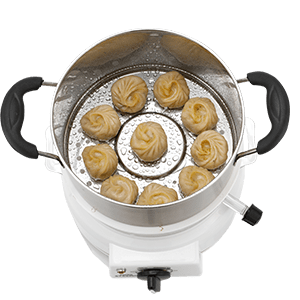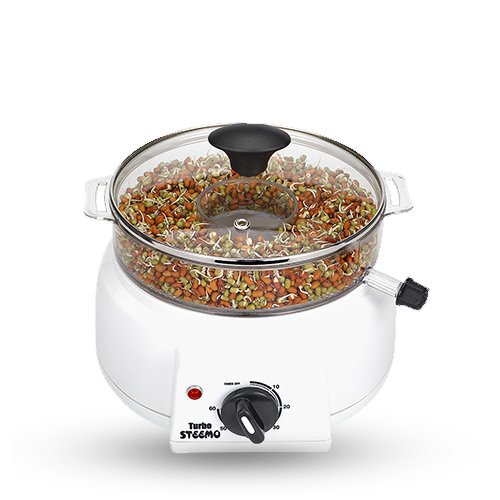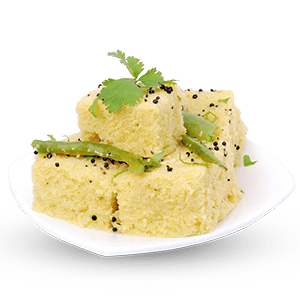 SS Bowl With Handle To Lift​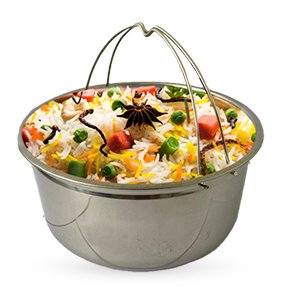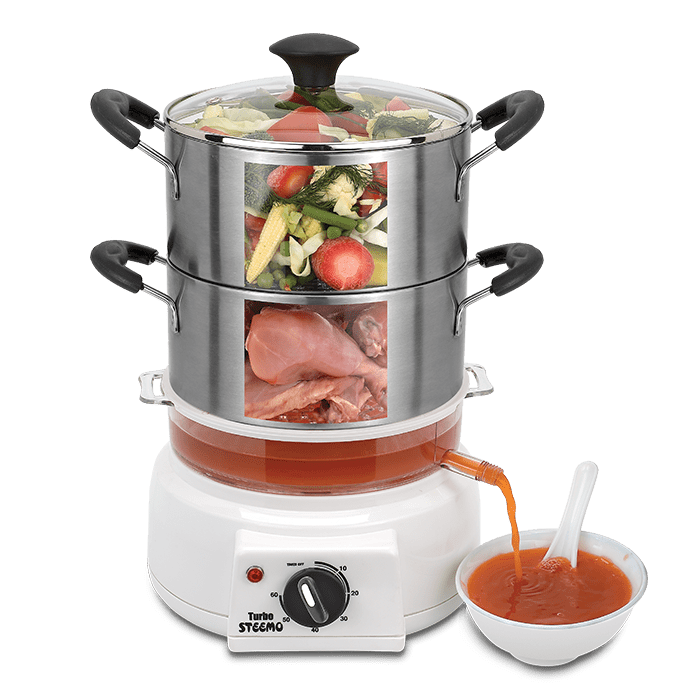 Cooking is your life & your kitchen is your office.
The healthy lifestyle is the only  lifestyle.

Not all the electric cooker (steam cookers) are created equal. Although they may look similar, Our Steemo Stainless Steel Steam Cooker comes with an elegant design, excellent construction quality and convenient capacity.
The Steemo Multi Steam Cooker is heavily praised among current owners and although It might be abit pricey for some, You have to take Into the consideration what you get for your money and in this case, you will get a top-rated quality of food contact, food safe, non-absorbing unusual odours – stainless steel jars preserving the natural flavour, taste and nutritional values. Additionally the idly attachments & rice bowl attachment are also produced out of High-Quality Stainless Steel. And once again main point to be emphasized is that you won't get residue flavours or colours from your food contaminating the next meal, you cook.
The Multi Purpose Steam Cooker top-rated, "Steemo Brand" electric kitchen appliances (Steam Cooker) Is an extremely durable and efficient product for your kitchen as well as ideal for those who prefer convenient and deliciously cooked food. Moreover, you can cook variety of food at the same time by using both the S.S. steaming jars together and there is no plastic in contact with the food either.
Your rice and vegetables only come in contact with S.S. cooking surface So that you can get assured it won't affect the natural flavour or taste in any way. Also, the jars are having two short handles with balanced weight on eitherside thus providing ease & convenience to carry around. Even 4×3 Idly attachment is also made of S.S. With Steemo Stainless Steel Steam Cooker you can have 4 (Four) cooking in One Go all together.
It cooks, steams, reheats and can make all sorts of dumplings, from dimsum to tibetan momos, fresh cut vegetables, uniformly cooked Non-Veg. It can even draw extra fat from the Non-Veg. simultaneously. It can sterilize milk without getting boiled or spilled out of the vessel, and since medium of heat is moisture, the water vapours, the taste of the milk remains original and same.
Electric Steamer for Vegetables it can make soup (extract) with the soup attachment and also can cook several items like idly, soft dhokla, khichdi, pulao, kheer, noodles, cake, pudding, sprouts, sweet corn , potatoes, sweet potatoes, sea food, boiled eggs, omelette without oil and of course you can cook any variety of rice with perfect non sticking results in addition to several more recipes provided in the accompanied Recipe Book.
Steemo Kitchen Appliances store is the most economical Stainless Steel Steam Cooker to run as it has been incorporated with the "Latest Turbo Steam Generator"; A rapid heat technology with no Increase in wattage that reaches to maximum steaming power in just 30 seconds. You can get your meal cooked faster and in a more even manner while saving time and electric consumption.
The standard packing includes two S.S. steaming jars, S.S. rice attachment, S.S. 4×3 idly attachment, soup cum sprout maker, a main steaming body, a tempered glass lid (see through cover) with S.S. Trim to monitor cooking as well as a turbo steam generator. Is'nt It Living Healthy – In Style?
Easy To Cook Easy To Digest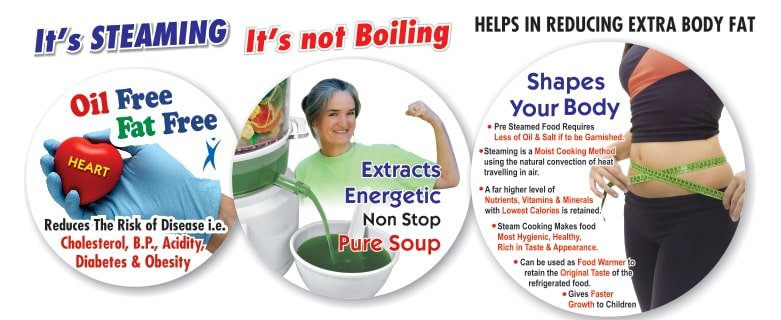 HEALTHY AND NUTRITIOUS COOKING
FOOD REMAINS FRESH
FAT FREE COOKING
NOT MUCH ATTENTION NEEDED FOR COOKING
NO RISK
COST EFFECTIVE
HEALTHY AND NUTRITIOUS COOKING
In the steam cooker cooking is done through steam produced by the water at the base which passes through the holes in the steam Container in which food has been placed. This steam gets released through the vents provided on the upper cover. Since no food has been put into the water, the nutrition's and vital Vitamins are not drained out along with water as it takes place in normal cooking.
FOOD REMAINS FRESH
FAT FREE COOKING
NOT MUCH ATTENTION NEEDED FOR COOKING
NO RISK
COST EFFECTIVE

What is stainless steel steamer?
The Stainless Steel Steamer is a small kitchen appliance. With the help of Latest Turbo Steam Generator, different types of food are prepared through steam in it. With Steemo Stainless Steel Steam Cooker you can have 4 (Four) cooking in One Go all together.
Are steamers good for cooking?
With the help of our steam cooker, you can make all of them in a healthy way at home, whether it is momos, dhokla, idli or anything else. With the help of its exquisite design, it allows for the convenience of cooking several things at once and all of it is cooked in it through steam.
How do you use a 3 tier steamer?
It is so quick and easy to prepare food in a steel 3 tier steel steamer. Add water to the bottom tray and set the timer plus auto stopper feature also available, and your food will start cooking through steam.
What is the healthiest steamer?
Steemo Steam Cooker prepares all kinds of healthy food Sprouts, Vegtable Soup, Tomato Soup and many more. It is a good option for People for whom the healthy lifestyle is the only lifestyle.