Gas O Grill BBQs Operating Instructions
Adding Water / Juice. Fill the drip tray with water or juice to infuse flavour. Grease to eliminate smoke & splatter while simultaneously steam- flavouring food for moist juicy results.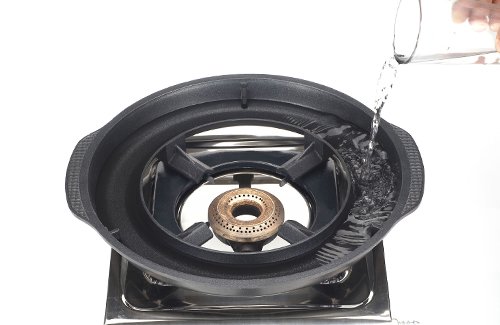 Top coated
3 times with new teflon platinum
2 times for easy cleaning
Drip tray coated
Just Add Water To Drip Tray !