Electric Smokeless 360 Rotational Grill
Electric Smokeless 360 Rotational Grill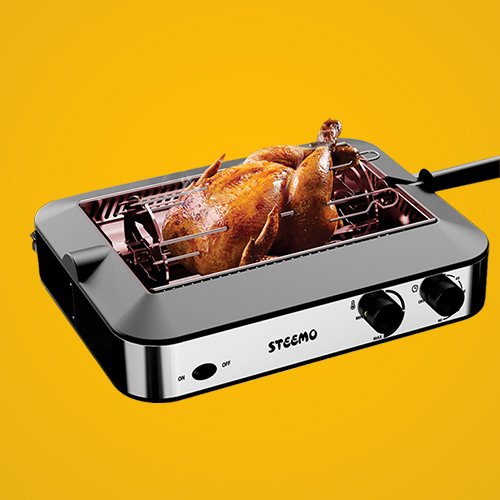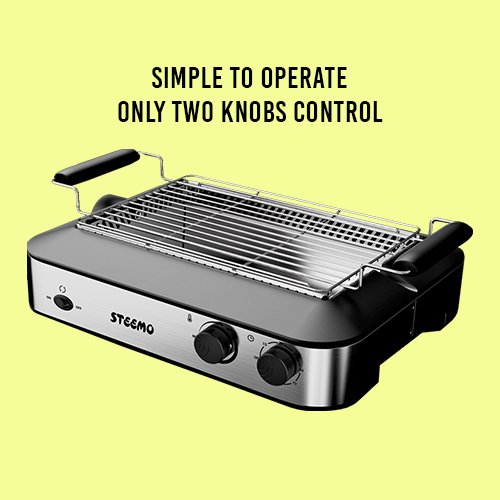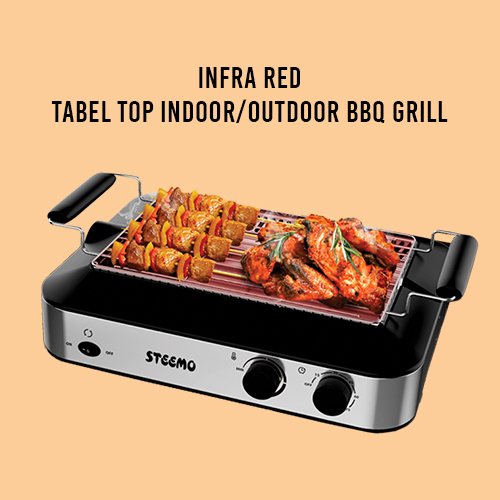 Electric Smokeless Magical Deep Grill 360º Rotational Infrared Indoor & Outdoor Grill

Features of Electric Deep Grill BBQ
Infrared Heat Smokeless Technology Reduces Smoke
Large Grilling Surface:
Removable Nonstick Grill Plate & Skewer & Rotisserie Forks
Two Knobs Control Simple to Operate Even Heat Distribution For Perfect Results
Detachable Design&Easy to Clean
Steemo Magical infrared electric smokeless barbecue with a rotisserie is a versatile appliance that allows you to cook a variety of foods such as kebabs, tikka, chicken and more. It is designed for both indoor and outdoor use, providing a convenient option for barbecuing without the use of traditional fuels like charcoal and gas.
The key feautures of such a barbecue typically include:
Infrared Heating: The barbecue utilizes infrared heating technology to cook the food evenly and efficiently. Infrared heat helps to retain the natural flavors and juices of the food while minimizing smoke production and cooks very well deep inside the food thoroughly.
Smokeless Operation: The design of the barbecue aims to minimize smoke production, making it suitable for indoor use. This feature is especially useful for those who live in apartments or areas with restrictions on open flame cooking.
Rotisserie Function: The rotisserie feature allows you to grill meats, such as whole chickens or kebabs, by rotating them slowly for even cooking and browning. This helps to achieve a juicy and tender result.
Versatility: The barbecue is designed to accommodate various types of food, including kebabs, tikka, chicken and other barbecue favourites. It comes with adjustable skewers, grilling racks, or baskets to accommodate different cooking needs.
Indoor and Outdoor Use: The appliance is typically designed with portability in mind, allowing you to use it both indoors and outdoors. It is having a compact and lightweight design with features like a removable stand or tabletop usage options.
When considering an infrared electric smokeless barbecue with a rotisserie, it's important to look for features such as temperature controls, easy cleanup, and safety features. Additionally, consider the size, cooking capacity, and power requirements to ensure it meets your specific needs which all are present in Steemo Deep Grill 360 Magical BBQ Grill.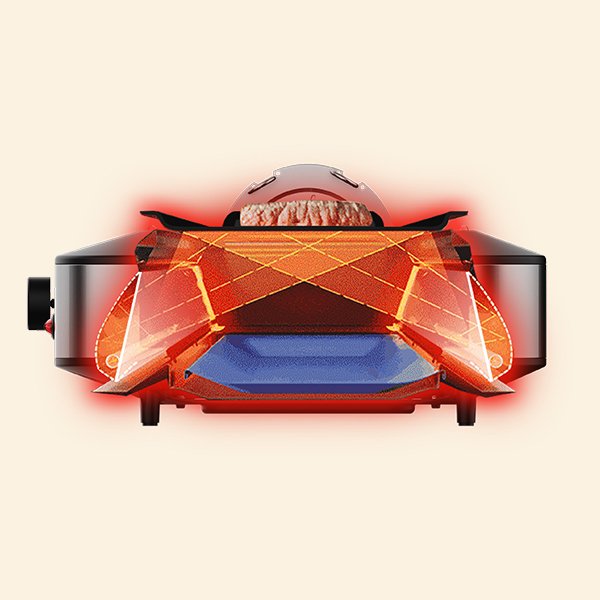 Temperature Control System
With infrared heating technology and a three-dimensional light reflection system, you can quickly heat up to your desired temperature (0~392°F) in 10 seconds, and keep it warm throughout the cooking process, so your food can retain up to 35% moisture and more nutrients, without worrying about burning.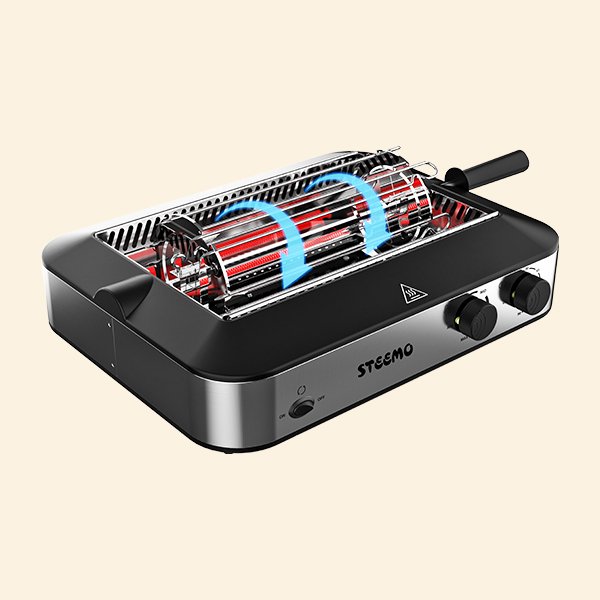 The Electric Smokeless Magical Deep Grill takes grilling to a whole new level with its 360º rotational feature. This unique design allows for even heat distribution, ensuring that your food is cooked uniformly from all angles. Say goodbye to ordinary cooked meats and vegetables. With this grill, you can achieve consistent, perfectly grilled results every time.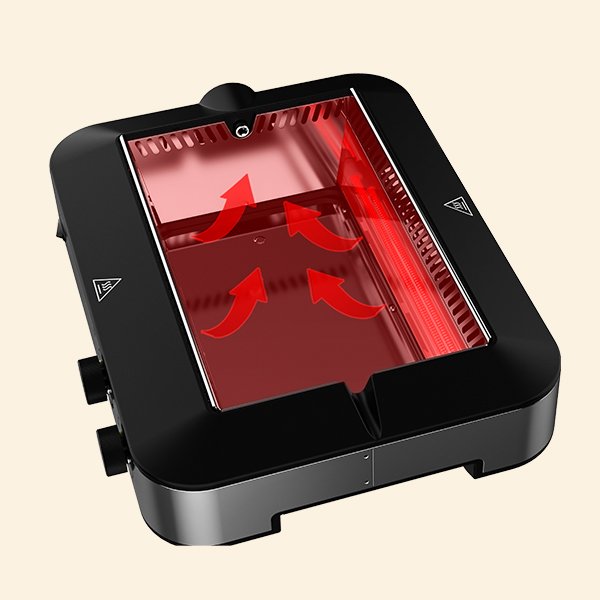 Traditional electric grills generate smoke and danger when the fat drops onto the heating tube, while Magical Deep Grill 360 takes advantage of side infrared heating technology and a cooling tray to capture the fat before it turns into smoke. This impressive technology minimizes the unpleasant smoke and fat splatter to a great extent.